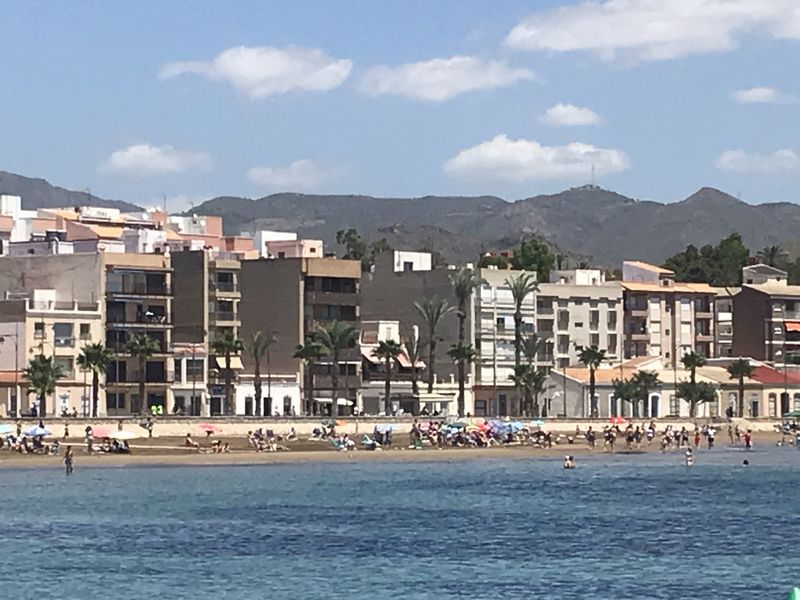 Murcia, Spain: January 2021 – By Casas247.
100s of villas, apartments and townhouses for sale in Puerto de Mazarron properties.
New build properties in Puerto de Mazarrón are very popular.
If you're looking for a property for sale in Puerto de Mazarrón or multiple properties for sale in Puerto de Mazarrón then please visit Casas247.net for the best selection and advice.
We can help you find the best best villas and apartments for sale in Puerto de Mazarrón.
Puerto de Mazarron is a seaside resort located in the south eastern region of Spain, to the west of the historic city of Cartagena. There are excellent road links and the airports of Alicante and Murcia (San Javier – Murcia Regional Airport), both close by, who offer regular flights to Europe and beyond. Travelling time to Mazarrón is about 1 hour 45 minutes from Alicante airport, and about one hour from Murcia Airport.
Beaches
The coastline at Puerto de Mazarron boasts many kilometres of fine unspoilt sandy beaches with safe bathing. The municipality has been awarded the coveted Blue Flag for water quality over consecutive years, and The World Health Organisation recently declared the province of Murcia the cleanest in Spain with the least industrial pollution.
Leisure & recreation
During the long hot summer months, the water temperature rises to over 20C making it ideal for sailing, windsurfing, water and jet skiing as well as providing comfortable bathing.
Cyclists will enjoy the quiet country roads. There are many trails and also coves to discover and explore for the adventurous. Long distance runners have a choice of on and off road routes.
Population
The combination of low cost housing and year-round sunshine are now proving powerful magnets for international investors and many British ex-pats who have bought permanent or holiday homes here.
The Old Town
Mazarron old town is approximately six kilometres from the coast, and the town of Puerto de Mazarron. In the old town there is the town hall, daily indoor fresh produce market, banks, medical facilities, and also shops.
Town Hall sponsored activities
The Town Hall organises many attractions for all, including mountain walking, sub-aqua diving, sailing and a variety of other activities like live music and street parties most evenings during the summer.
Off Season
Puerto de Mazarron is very quiet aside from the summer season; which makes it ideal for that "get away from it all" style holiday during the autumn, winter and spring months.
Cuisine
Puerto de Mazarrón is famous for its wonderful seafood dishes. Mouth-watering local dishes include bonito fish with noodles, peppers, garlic, sauté tomatoes and aniseed or Mazarrón sea bass oven baked with pepper, potatoes, tomatoes, dressed with pine nuts and also speciality rice with lobster.
Golf
There are a number of golf courses in the vicinity, including the famous La Manga club and then Mar Menor Golf too.
Climate
Puerto de Mazarron enjoys a typical Mediterranean climate; with cool sea breezes in summer and then protection by surrounding mountains against the cold North winds in winter. The inland town of Mazarron can also be very hot in the summer.
The area averages nearly 3,000 hours of sunshine each year and the average temperature easily exceeds 20 degrees. In 1986 the World Health Organisation recommended the climate of the area as one of the healthiest in the world; neither too hot in the summer nor too cold in the winter. On average it can boast 325 sunny days each year making it an ideal all year round destination.