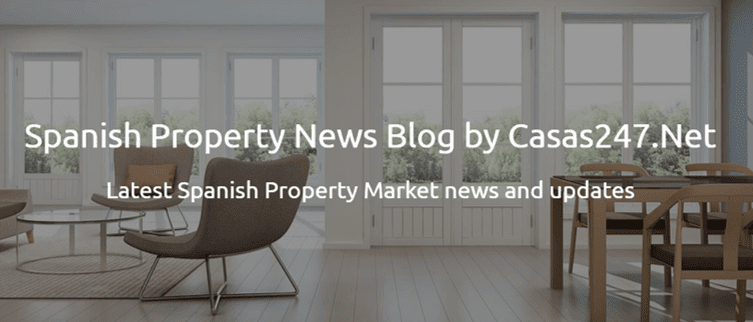 Murcia, Spain: June 2021 – By Casas247.
Read all the latest Spanish Property Market News and Updates on our Spanish property Market News Blog
We feature Spanish Property news updates for the following areas:-
Costa Calida Property for sale
Fuente Alamo Property for sale
Condado de Alhama Property for sale
Alhama de Murcia Property for sale
Puerto de Mazarron Property for sale
Mazarron Country Club Property for sale
See our property hot-spot tips and buying guides, learn how to find the best estate agent in Murcia region
Just simply contact us here to view some of the best Properties for sale in Murcia on the Costa Calida and inland Spain.
If you're thinking of selling your property in Murcia region of Spain for only 1% Agents Fees; with No Exclusivity and No Sales No Fees or No Upfront Costs, then ask for our FREE VALUATION HERE. We shall value you Spanish Property for Sale in Murcia within 24 hours. Should you wish to proceed and place your Property for sale in Murcia with us, we can begin publishing you property within 48 hours.
What we do
We provide an honest, well researched market appraisal for your property with comparable evidence based on location, current market condition, size, age.
The only Spanish Property Agent offering 1% commission NO SALE NO FEE.
Offer competent professional advice and agree with your input (if you so desire) on best approach to marketing the property.
Take pictures of all available accommodation spaces, front and rear garden areas, views etc.
Offer simple, practical, proven and effective presentation tips to create the right impression for the potential buyer.
Likewise you will need an Energy Performance Certificate (EPC) for marketing, if you haven't already got one. If you prefer and instruct us, we can certainly arrange one for you.
We target and update registered serious buyers on our database with new property listings matching their criteria then follow up with text messages, emails & phone calls.
Notwithstanding, Free Advertising on Property Portals.
We would display our "FOR SALE" ad-board to create awareness on passing traffic if instructed.
We would chase up the selling process once a confirmed offer is accepted to minimise unnecessary delays.
Our job is complete only when contracts are signed and exchanged.
All staff are trained and therefore abide by our professional codes of ethics and practice.
And finally, you get overall commitment from our staff.