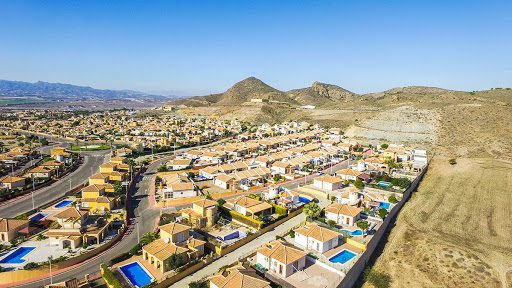 Murcia, Spain: December 2020 – By Casas247.
Bungalows and Villas for sale in Mazarron Country Club
Murcia Costa Calida are in constant demand, not just for the hotter months when many golfers and tourists arrive, but all year round too. Mazarron Country Club is highly popular as a residential resort for all year round living. Boasting a hugely popular taverna selling delicious tapas but also its close proximity to Mazarron town centre just 5 minutes drive, whilst being close to Murcia international Airport (only 30 minutes drive) and 15 minutes drive to the beautiful Beaches of Mazarron Bay.
But there is even more choice for residents of Mazarron Country Club… the popular national park of the Sierra Espuna is very close too, offering residents and visitors alike somewhere cool and natural in the hot summer months.
Why not visit our Properties for sale in Mazarron Country Club pages (search under Mazarron) for a great selection of bungalows and villas to buy or rent.
If you are a Mazarron Country Club, get in touch with us for a free valuation and put your property for sale using our 1% estate agency service for Murcia and the Costa Calida.
Things we do not do:
market your property without clear authority.
give information that is irrelevant to the selling process.
disclose private data without authorised permission.
engage in any act that would be detrimental to the sale process.
engage in any act that may be deemed irresponsible or unprofessional.
display a "FOR SALE" sign in front of an authorised sale when asked not to.
Things we do do:
We target and update registered serious buyers on our database with new property listings matching their criteria via text messages, emails & phone calls.
Free Advertising on Property Portals.
We would display our "FOR SALE" ad-board to create awareness on passing traffic if instructed.
If you accept an offer then we chase up relevant parties.
Job complete only when contracts are signed and exchanged.
Follow professional codes of ethics and practice.
And finally, you get overall commitment from our staff.